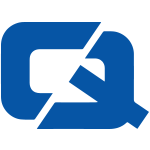 New car registrations in March 2010 saw a significant year-on-year increase due to the final month of the scrappage scheme, according to new figures.
The Society of Motor Manufacturers and Traders' (SMMT's) latest market report shows that 397,383 new cars were registered last month, a 26.6 per cent increase compared to March 2009.
Of these, 12.2 per cent were purchased under the scrappage scheme, while UK-built vehicles saw a 52.1 per cent surge.
Paul Everitt, chief executive of the SMMT, hailed the March figures as "strong", as well as stating that the overall market's performance in the first quarter was better than expected.
He added: "The coming months will remain challenging and headline registration numbers are expected to dip, but underlying demand will continue to improve slowly."
According to Department for Business, Innovation and Skills figures, scrappage sales have accounted for a fifth of all new car purchases made while the scheme was running.
ChoiceQuote – the #1 motortrade insurance page