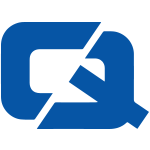 31 July 2013

A Huddersfield-based business was the unfortunate victim of a motor trader's worst nightmare in February 2012, but has recently got back on track after 18 months of limited activity. 
Owner of Parkside Garage in Aspley Mike Leech saw his business go up in flames, with a fire caused by a BMW that was parked in his car showroom. 
Speaking to the Huddersfield Daily Examiner, Mr Leech described the event as "horrific" with the suspended ceiling of the showroom extensively damaged, with parts of it falling onto cars in the showroom. 
Mr Leech has been in the motor trade business for 20 years, but could not have prepared for the events that occurred.
A loophole in his landlord's insurance policy left him without appropriate cover, meaning he was unable to claim for the damage to the building and could not continue with normal business activities.
According to the experts at ChoiceQuote's motor trade insurance traders combined team, the large majority of people who take out motor trade insurance lease their commercial property. It is therefore essential that you check with your landlord to see the premises is fully covered. If not, ask your motor trade insurance broker to see if you can get this included as part of your policy. 
However, as part of his existing motor trade cover, Mr Leech had appropriate contents insurance and was covered for the four cars and other equipment damaged in the room. 
This experience highlights the need to obtain a motor trade insurance policy that covers as many aspects of your business as possible. Ensure that you are covered in the event of a fire, as not only could damage of vehicle stock be significant, so too could be the cost of restoring your premises.
Insuring the premises for the building and its contents is vital, whether this is handled by yourself or the landlord, in order to protect yourself from similar business-destroying accidents. 
When talking to a motor trade insurance broker, ask about the possibility of taking out Business Interruption Cover, which will ensure that you are still able to continue trading following an incident like this. Furthermore, this option will see you receive payments for the days of trade lost from a disaster caused by fire.  
An expert motor trade insurance broker will be able to offer the best advice for appropriate insurance for your exact business needs, and will detail the costs and benefits of a policy in terms that you can understand. 
Luckily for Mr Leech, the main feature of the business was unaffected by the fire. The Land Rover specialist workshop remained intact and he moved to diversify the business into a MOT garage instead.
Now the business is back on track, not least due to the hard work of the experienced owner. 
When it comes to motor trade insurance, make sure that you have cover in place for both premises and contents, to save you from suffering the same fate.