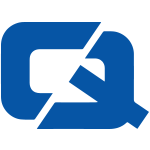 23 September 2013

It will happen to the vast majority of motor trade businesses eventually, although bosses and staff will try to avoid it all costs. At some point, you may have to make a claim.
If you have a road risks insurance policy, there should be no reason to fear any issues which occur while you are on the road, as you'll be covered for incidents and accidents which could affect your business. 
However, some businesses are possibly more likely to claim on their insurance policy than others. Here are some examples of the types of motor trade businesses that are likely to make a claim, and some of the reasons why they might have to do so.
Car dealers
Small scale dealers that are based at home or on small premises are one such business who may claim on their insurance. 
Claims could be made if you have an accident while driving the vehicle, if the vehicle is damaged by a third party, or if it is stolen while out on display. 
If you deal with classic or vintage cars, the cost of damage could be more expensive than damage to a regular vehicle, which is why it's vital to have appropriate cover in this instance. 
Mechanics
Mechanics who base their operations at a garage at home are likely to take out a road risks policy, especially if the part-time business has a sole employee. 
People in this profession may have to claim if they damage a car they don't own, either when they are behind the wheel, or when they are fixing it. 
However, mechanics should always consider the cost of a claim in comparison to fixing the damage themselves. 
For minor issues, if you're a mechanic you will have the ability to fix damage yourself, albeit at a possible cost. If you claim to repair such damage, you will lose your no-claims bonus – a factor which may push up the cost of motor trade insurance policies in the long-term. 
Valeters
Although valeters will often only have small premises, it is often necessary to drive a vehicle around, to move it from the cleaning area to the waiting zone. 
It may surprise you how common accidents can be in these instances, which is why having the appropriate insurance cover can be a lifesaver. 
Furthermore, something as simple as accidental damage caused by gravel on a sponge leading to scratches on a vehicle's paintwork, can result in expensive damage being caused.
For small valeters, the cost of repairing any damage to expensive vehicles could be crippling, so insuring against it is essential. 
Breakdown recovery  
Recovery businesses assist large numbers of drivers on the UK roads. The cost of the vehicle being recovered can vary dramatically in price. 
Any additional damage to the vehicle or its contents when being placed onto a truck, or removed, could see you paying high amounts for repairs. 
Getting the right insurance is fundamental to the operations of any recovery business.  You will need to consider not just road risks insurance, but other covers such as legal liability for the commercial loads of customers' vehicles.  It is important to talk to your broker to ensure that you have the right cover in place, in the unfortunate event that you do indeed need to make a claim. 
Collection and delivery businesses
Not only will these businesses require cover for the goods in transit, it will be necessary to protect against damage caused by loading and unloading, which could be significant.
Furthermore, for smaller items being delivered or collected, the issue of theft is ever present, especially if the vehicle is left overnight or unattended at any point. This could set you back hundreds or thousands of pounds. 
If you are transporting other vehicles, you will need cover based on the value and the weight of the product. 
Claiming on the road risks element of your policy is likely down to the simple fact that such businesses spend so many hours on the road, meaning that vehicles are at greater risk of being involved in accidents.
In all cases, reducing the likelihood of having to make a claim is very important – the better run your business is, with good procedures and risk management, the less chance there is that you will have to make a claim, which can have a positive impact upon the premium you are quoted to insure your business.