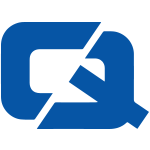 20 June 2013

When looking into a new or renewed motor traders insurance policy, it is important to do your research before diving into a purchase.
There are a number of things to consider when taking out a policy, so set aside some time to look at all of the options available to you to make an informed decision.
Allocating a little extra time in your day could be the difference between over-paying for services you don't need and being completely under-covered for an occurrence which is likely to happen during your business operations.
Let's take a look at the five steps you can take to ensure that you and your trade insurance are the best fit.
It's good to talk
For people taking out a policy for the first time, this piece of advice is particularly relevant.
A motor trade insurance online quote might save time, but it might pose more questions than can possibly be answered.
Insurance policies can be confusing at the best of times, so especially in your first experience of this insurance product, it is advised to talk to an expert directly over the phone.
This will let you fully explain your current business situation, your personal details and insurance requirements, enabling the expert to advise on the best course of action.
Not only will you receive the best possible cover available for your business, it could even save you some money by eliminating certain aspects of the cover which are not applicable to you.  
Don't be afraid to ask questions, as it's better to be fully clued up going into the policy, then having to rifle through documents if an unfortunate incident occurs to see if you are covered.
Read the fine print
This advice is transferrable for a number of different important policy purchases and transactions.
However, this is even more important when it comes to motor trade insurance as not only will a less-than-comprehensive policy leave you exposed, it could pose problems for your business and, of course, your customers.
Before clicking 'accept' for your policy when online, or letting an advisor know you want to proceed with the deal, ensure that you have ticked all the necessary boxes for your insurance needs.
Is cheaper better?
Everyone wants to save as much money as possible, when possible – especially in what is still a difficult economic climate.
However, when it comes to insurance, saving money should not be the priority. Taking the most appropriate policy should be the most important influencing factor when buying insurance.
Don't elect to remove certain aspects from your policy on the basis that it will save a few pounds. This attitude could come back to bite you in the future, whether a personal, business or customer issue occurs.
A small saving now could lead to large costs being incurred in the future. When buying insurance, keep the long-term benefits in mind.
Perfect pairings
Keep your insurance policy business-specific. Make sure that when you plan to take out a policy, you outline all the possible risk areas in your day-to-day activities and request for insurance requirements accordingly.
If there is a particular issue that has occurred in the past, or has occurred on a regular basis, tell an insurance expert – there might just be something to cover that.
Yourself and others
Keeping your workforce and customers in mind when purchasing a motor trades insurance policy should be at the forefront of the business owner's thoughts.
Remember, you are not just responsible for yourself. People are unpredictable, so cover yourself for all possible problems, which could occur at the workplace or in your vehicle during business activities. This could save your business from a hefty lawsuit or a fine.