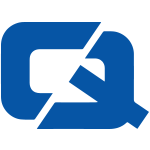 12 April 2013

Consumers are continuing to favour buying cars through dealer finance, according to the latest figures.
Research from the Finance & Leasing Association (FLA) showed that this habit had grown by 31 per cent over the course of February 2013 when compared against the same period 12 months previous.
Officials explained that the consumer used car finance market sector was boosted by seven per cent over the past year and this was driven by a rise in the amount of people looking to purchase a new vehicle.
The FLA revealed that members' penetration of the private new car registration market currently stood at 71.9 per cent  up from the 64.5 per cent recorded in February 2012.
Paul Harrison, head of motor finance at the FLA, said: "The new car finance market was strong in February and again outperformed the growth in new car registrations. This shows the importance of point-of-sale credit to the UK automotive industry, employment and the wider economy."
For the #1 motor trade insurance, visit ChoiceQuote