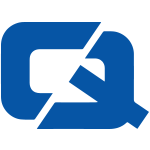 Ford motor traders have revealed that they have no choice but to hike the prices of their forthcoming models.
The manufacturer has attributed the impending value rises to the fact that the pound is so weak against the euro.
Nigel Sharp, managing director at Ford of Britain, explained: "The weakness of the pound had a huge negative impact – well into nine figures – on Ford's UK business in 2008."
He added that the price hikes are essential for the firm to protect jobs and to remain viable during the current economic downturn.
However, Ford may find that this could cause usual new-vehicle car insurance customers to turn to the used market.
Indeed, the Retail Motor Industry Federation's latest Society of Motor Auctions (SMA) report revealed that motor traders have recorded an increased demand for second-hand vehicles.
SMA chairman David Scarborough claimed that the sector is doing well for the first time in over a year.
Visit the #1 Motor Trade Insurance page