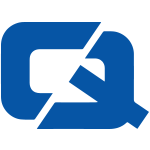 Motorists planning on buying a new car this year need look no further than the Ford Fiesta, What Car? has claimed.
The vehicle advisory company crowned the Fiesta as the car of the year at the What Car? Car of the Year 2009 awards, describing it as "the perfect car for now".
What car? editor Steve Fowler commented: "The Fiesta is the most complete small car we've ever tested – it's practical enough to be used as a family car, fun enough to be used as a sports car and stylish enough to make the right impression."
He added that the best points of the vehicle are that it is affordable to buy and cheap to run, and is kind to the environment.
Meanwhile, the Society of Motor Manufacturers and Traders recently reported that a difficult year lies ahead for the automotive industry as drivers struggle to afford to buy new cars.
Visit the #1 Motor Trade Insurance page