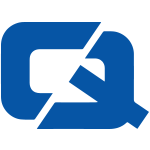 UK-based car manufacturers will have to drive up the prices of their vehicles as a result of the weakness of sterling against the euro.
Ford has claimed that it is being forced to implement an average price rise of four per cent to all of its orders from the end of this month.
Nigel Sharp, managing director of Ford of Britain, explained: "In common with most of the UK auto industry, Ford is reacting to the sustained weakness of the pound against the euro … there is no choice if we are to maintain a viable business."
He added that Ford is likely to lose around £3,500 from each car priced at £15,000 when making shippings to Europe, as a result of the poor exchange rate.
This comes after Ford recently pointed out that the government-backed scrappage scheme seems to have boosted interest in its models, with more motorists signing up for a new vehicle.