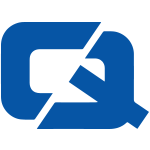 20 March 2013

Ford has once again flexed its muscles within the UK automotive industry with the unveiling of the 'Garage of the Year' shortlist.
The manufacturer's dealerships account for over one in three of the premises that are to be considered as part of the awards ceremony. The scheme, which is run by Motor Codes and approved by the Office of Fair Trading, is designed to assist drivers in finding trustworthy garages across the country. Motorists will be voting to fund the finalists for various regions which then be put before a judging panel.
Franchised main dealers and independent garages will compete in separate categories to try and claim the Garage of the Year accolade. Ford has dominated the shortlist with 18 of the 50 franchise entries run by the company, and it has a real stronghold in Yorkshire where four of the five main dealers nominated are Polar Ford facilities. The GK Ford has a monopoly in the Midlands with three of the five nominees being of this ilk in the UK.
Andy Barratt, Ford of Britain sales director, said: "Ford is committed to providing excellent customer service, and our position as a founding member of Motor Codes supports that. It is vital that our customers are satisfied with both their car buying experience and aftersales service, and we congratulate all those nominated."
Ford has experienced a highly positive start to 2013 after strengthening its market share over February. The manufacturer secured a 15 per cent stake in the automotive industry across the UK, according to figures published by the Society of Motor Manufacturers and Traders (SMMT). This positive performance has been driven by a 7.9 per cent rise in car sales over this timeframe.
The company was able to sell 10,005 units during the month which was a significant improvement on the 8,957 that was recorded in February 2012. Both the Focus and Fiesta were noted as being the top sellers within the market.
For the #1 motor trade insurance, visit ChoiceQuote