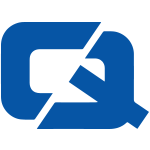 More car insurance customers are turning to Ford motor traders for a new vehicle following the launch of the scrappage scheme, the manufacturer has claimed.
According to the organisation, it outperformed the total May car market by nearly nine per cent and compared with the overall industry drop of 24.8 per cent, its sales only fell by 16 per cent.
Commenting on Ford's performance in the market, managing director Nigel Sharp said: "It is early days yet but increased web traffic and showroom visits are now turning into vehicle registrations, so we remain optimistic as we head into the summer selling months."
Vehicles that have garnered the most scrappage scheme interest from buyers include Ford's Fiesta, Ka and Fusion.
Despite this, the Society of Motor Manufactures and Traders has claimed that motor traders in general are yet to feel the effects of the scrappage scheme, as the optimism surrounding it has so far failed to translate into registrations.