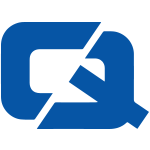 08 March 2013

Ford has continued its strong start to February as it maintained its market share in the UK over the month.
Figures from the Society of Motor Manufacturers and Traders (SMMT) revealed that Ford had seen car sales grow by 7.9 per cent compared to the same period in 2012 while commercial vehicle registrations were also up by five per cent.
The manufacturer secured a 15 per cent market share for the month, an improvement of 0.5 percentage points, highlighting its dominance within the automotive industry in the UK.
Ford's Focus and Fiesta were once again the driving force behind these positive figures with the vehicles being number one and two best sellers respectively. The Ford B-MAX also accounted for 23 per cent of segment sales.
Mark Ovenden, Ford Britain managing director, said: "Ford is maintaining its sales discipline in a fiercely competitive market by driving up its share of more profitable retail sales."
For the #1 motor trade insurance, visit ChoiceQuote