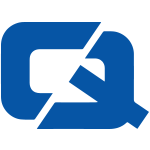 Ford has revealed plans to increase UK prices for most of the cars in its vehicle range as of next month as part of a cost reduction measure.
The US manufacturer will be raising the price of its vehicles by an average of 2.7 per cent, with the increase set to affect consumer models such as the Ka, Focus and Fiesta as well as commercial vehicle brands like Transit.
Ford stated that these measures have been initiated strictly as a last resort, but said they have become necessary due to the persisting weakness of the pound against the euro.
Nigel Sharp, Ford of Britain managing director, revealed that this is part of a wider programme of cost-cutting which has also included personnel reductions.
He said: "Price increases are still required to maintain a viable business and to recover relative cost increases."
This comes despite the carmaker having enjoyed a ten per cent year-on-year sales increase in October, driven by the influence of the scrappage scheme.
ChoiceQuote – the #1 motortrade insurance page