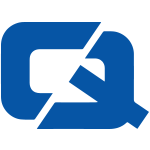 20 August 2012

Ford is improving its commitment to energy-efficiency by announcing the launch of three new Focus models that have a spotlight on reducing on carbon emissions.
The manufacturer unveiled the vehicles at 2012 Eco Rally, a 65-mile event from Broad Street in Oxford to Waterloo Place in London. The rally is the biggest sustainable transport exhibition of its kind and allows major companies to show off their latest commitment to creating energy-efficient models. At the event, Ford showcased the Focus EcoBoost, the Focus 1.6 TDCi with Auto-Start-Stop and the Focus Electric.
All three vehicles were a sign of Ford recognising the major steps that companies now need to make in terms of reducing their impact on the environment as it becomes more important to today's modern day motorist.
Officials noted that the models were powered by the award-winning 1.0-litre EcoBoost petrol engine, the 1.6-litre Duratorq diesel and the zero-emission engine respectively. The former has been named as Ford's most fuel-efficient engine ever and officials have noted that this aims to help the models attain a reduced impact on the environment.
Andreas Schamel, managing director of Ford's European Research Centre and Ford's chief powertrain research engineer, highlighted that the company was becoming increasingly committed to providing low emission vehicles during his speech at the "Investing in Future Transport" press conference at City Hall in London.
Mr Schamel said: "The Ford Focus cars in the Eco-Rally demonstrate how a choice of low CO2 powertrains can be provided within a single model range. The maximum contribution to overall CO2 reduction is delivered by the highly efficient petrol and diesel variants that are sold in high volumes.
"The Focus Electric shows our commitment to providing a full suite of minimum CO2 technologies, which will be supplemented by hybrid and plug-in hybrid vehicles that Ford is launching in Europe."
This latest move comes after the company announced positive sales within its fleet vehicles, with Ford increasing its stake within the automotive market to 15.9 per cent following the results.
For the #1 motor trade insurance – visit ChoiceQuote