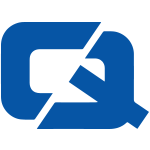 Older motor trade insurance holders may be among those drivers who opt for a Ford when selecting a new model, as figures have shown the brand to be the most popular among the over-65s.
Research by vehicle hypermarket Carcraft has shown the Ford Focus to be the most favoured vehicle by the demographic, while those choosing a luxury brand are most likely to opt for a Mercedes-Benz.
So-called 'silver' drivers were also found to be shrewd when it comes to selecting their vehicles, going for automobiles with low mileages and good service histories.
"We find that our older buyers are particularly brand loyal, with Ford and Vauxhall dominating the market, and they tend to make practical rather than emotional choices when buying their next car," stated Barry Nightingale, managing director at Carcraft.
The firm recently discovered that drivers of Mini Coopers could be the most sociable motorists online.