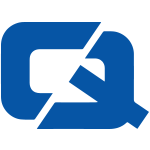 24 October 2012

Picking out a new car can be a difficult and stressful experience with a host of different factors that need to be taken into consideration.
While some people ponder what specification, mileage and even colour they want for their latest wheels, research by British Car Auctions (BCA) revealed that many consumers are relying on their friends and family for advice when picking out a car. The organisation noted that many people would take tips off their nearest and dearest ahead of their own opinions or even after they have taken the vehicle in question out for a test drive.
Tim Naylor, editor of the BCA Used Car Market Report, noted that this is the first time the 'friends and family' option ranked top of the list but stated that it could be a "sign of the times" as many people tighten their belts as the recession continues to bite hard across the UK. The BCA commissioned BMRB International to carry out a survey which queried 4,000 car owners on how they went about choosing their vehicle.
The study revealed that 24 per cent would take the advice of their friends and family while only 20 per cent picked a vehicle based on 'personal experience of a particular make and model'. Women were more likely to rely on tips from their closest relatives, with 28 per cent of car buyers citing this reason compared 21 per cent of their male counterparts.
"As economic conditions have got tougher over the last couple of years, it could well be that people think it's safer to trust the views of their family and friends. Of course, the reality is that a family member or friend may not have any expert experience when it comes to selecting a used car – but it just feels a safer route to take when money is already under pressure," Mr Naylor added.
Owning a car is becoming more difficult as the price of petrol continues to rise, meaning that less-affluent Brits could be put off purchasing a vehicle altogether.
For the #1 motor trade insurance, visit ChoiceQuote