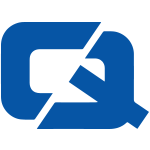 26 October 2012

Fleet owners across the UK are being made aware of the dangers involved with their drivers being on the road in adverse weather conditions.
Temperatures across the country are beginning to drop with parts of Northumberland and Scotland experiencing freezing airs of -2 degrees C, which is the same as the Russian capital of Moscow. Some areas have also seen flurries of light snow despite it still only being October and councils across these regions have been readying the snow ploughs and gritting machines to ensure that the roads are safe enough to drive on in difficult conditions.
For fleet owners, it can be a worrying time as they try to get their drivers out across the country carrying out their various tasks and the Freight Transport Association (FTA) has given advice to people in this position. Officials at the organisation noted that being aware that winter is fast approaching is key for many fleet owners and that precautions should be taken before the cold and freezing weather starts to set in.
The FTA is providing its own traffic service to ensure that drivers are made well aware of what hazards may be out on the roads during this season and that it will be providing red alerts when adverse weather conditions are about to hit a specific region.
Malcolm Bingham, FTA's head of road network management policy, said: "
Up to three years ago there was a whole generation of drivers which had never experienced severe winter conditions, but in 2010 and 2011 many learned that going out on UK roads when winter can hit suddenly is not advisable without taking sensible precautions.  Insufficient preparation can lead to lives being put at risk."
The move is a similar initiative to the Institute of Advanced Motorists (IAM) which has launched its own scheme to allow the average road user to access important information about driving in wintry weather to avoid any unforeseen accidents.
Visit ChoiceQuote – for the #1 motor trade insurance