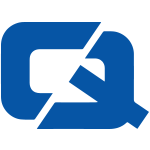 Strong sales of Mazda vehicles at a Glasgow dealer have helped the company to enjoy record-breaking Scottish sales in the last month.
Glasgow-based Machargs, which is part of the Arnold Clark group, sold more than 220 cars in September, driving total Mazda sales for the month to 1,556.
This beats the Japanese carmaker's previous best-ever monthly sales total, set in March 2007, by almost 50 units.
Machargs' performance, meanwhile, was the strongest among Mazda dealers in the entire UK.
Mazda also stated that only 16 per cent of its Scottish sales during September were accounted for by the scrappage scheme, which is significantly lower than its 25 per cent UK average.
Jeremy Thomson, the carmaker's UK managing director, said: "We [are seeing] increasing traffic in the showrooms, greater awareness of the Mazda brand and more customers abandoning other manufacturers to buy Mazda vehicles."
The firm's record-breaking September performance also extended to the UK as a whole, thereby allowing Mazda to expand its market share despite the industry downturn.
ChoiceQuote – the #1 for motortrade insurance