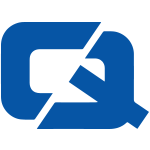 Glasgow car company Allied Vehicles has expressed optimism about the motor trade sector's role in Scotland's efforts to meet climate change targets.
The firm is working with Glasgow City Council and partners such as ScottishPower on trialling electric vehicles, with managing director Paul Wilson telling the Herald that meeting environmental targets represents a "major challenge and an exciting opportunity".
It comes in response to new figures from WWF Scotland which suggest that at least ten per cent of Scottish cars must be electric by 2020 in order to meet greenhouse gas targets.
To aid this drive, Allied Vehicles and its partners are trialling 40 different electric vehicle models, including versions of Peugeot's Partner and Expert Teepee vans.
It also launched an electric version of the French manufacturer's Bipper last month.
Gordon McGregor, energy and environment director at ScottishPower, said: "Trial projects like the one we are working on in Glasgow with Allied Vehicles will help to take forward the momentum required for a widespread rollout of electric vehicles."
Visit ChoiceQuote for the #1 motortrade insurance