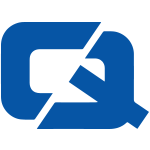 Mazda has enjoyed a year of strong sales in Scotland thanks to the performance of Glasgow trader Machargs.
The Japanese manufacturer sold a total of 6,642 vehicles in Scotland during 2009, increasing its share of the country's overall market to 3.64 per cent and accounting for 14 per cent of all UK Mazda registrations.
In addition, the firm has revealed that this was not driven by scrappage, as only 10 per cent of Scottish Mazda sales came through the scheme.
It credited Machargs with being "at the forefront" of this performance, with the seller having rated as Mazda's number one retail dealer over the last 12 months.
David Rodriguez, head of sales planning and distribution for Mazda UK, hailed the performance of the Scottish market, which has informed the company's decision to relocate its delivery centre for the country from Grimsby to Rosyth.
He said this will help Scottish drivers to get Mazda vehicles earlier as well as aiding the environment.
For the #1 motortrade insurance, visit ChoiceQuote