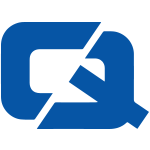 Car dealers are becoming more and more willing to rely on web-based vehicle-valuation guides, according to information provider Glass's.
Statistics released by the company show that more than 25 per cent of Glass's Guide subscribers are now using its online valuation tool GlassNet since it was launched in UK six months ago.
The company suggested that the accuracy and accessibility of the online resource is responsible for the shift to web-based media, as well as highlighting the fact that a new version of the system called GlassNet Unlimited is launching this month.
Vik Barodia, director for the dealer sector at Glass's, said: "Growing numbers of businesses are looking to access valuations and vehicle data via the internet and Glass's is evolving its portfolio of vehicle data solutions to support this transition."
According to the company's estimates, more than 90 per cent of UK dealers utilise used car valuation data from Glass's.
Earlier this month, the valuation expert warned that car dealerships will experience a downturn in trade during April and May 2010 due to uncertainty surrounding the general election, combined with the traditional spring slowdown.
For the #1 motortrade insurance, visit ChoiceQuote