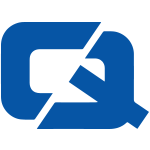 American car manufacturer General Motors (GM) has agreed a deal to sell the Saab Automobile company to fellow car manufacturer Koenigsegg.
The two firms have signed a stock purchase agreement which will see Koenigsegg purchase 100 per cent of Saab shares from GM, with the deal expected to be concluded before the end of the year.
It is hoped that the sale of Saab, which will now exit legal reorganisation, will secure the brand's future and allow it to move ahead with the release of new vehicles such as the Saab 9-3X, which is set to launch this month.
Jan Ake Jonssson, managing director of Saab, said: "This is excellent news for everyone connected to Saab around the globe. This is an important step to secure jobs and our long-term future as a Swedish carmaker."
Earlier this year, Saab promised that its 9-3X will offer a range of technology which promotes safety and driveability, as well as a competitive price.
Visit ChoiceQuote for the #1 car insurance