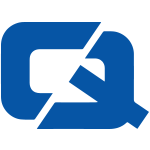 Young motorists looking for a good deal on motor trade insurance may still be able to find some decent offers, despite some insurers refusing to cover young drivers.
This is according to the Association of British Insurers, which has said that while some insurers offer only high premiums and others refuse to provide cover, good deals are still available on the market for those who search for them.
"The cost and availability of insurance for young drivers is an issue and there are some insurers that feel unable to offer cover for them for the simple reason that they are much more likely to be involved in an accident and they are much more likely to claim," commented spokesman Malcolm Tarling.
He added that some specialist insurers could offer good deals for younger motorists, while drivers could consider sitting the Pass Plus scheme.
The initiative often allows motorists to receive discounts on their premiums.