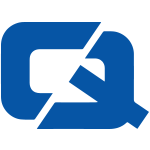 The government has been accused of doing a disservice to motor insurance customers who opt to drive second-hand cars.
According to used car hypermarket Carcraft, chancellor Alistair Darlings' decision to back the vehicle scrappage scheme ignores the needs of motorists who are priced out of the new car market.
A spokesperson for the organisation explained that people who drive second-hand cars do so because they cannot afford new models.
"A £2,000 subsidy doesn't automatically put a new car within their reach," he said.
"In the current climate, many won't even qualify for finance to make up the shortfall."
He suggested that had the scrappage scheme been applied to used vehicles, then car insurance customers could have made savings and motor traders could have benefited too.
This comes after the Society of Motor Manufacturers and Traders claimed that new vehicle production has been hit hard over recent months, falling by 52.1 per cent by the end of March.
Visit the #1 Motor Trade Insurance page