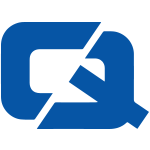 Government commitment to funding electric car production in the UK will bring benefits to the country's motor industry.
This is the view of the Society of Motor Manufacturers and Traders (SMMT), which stated that by showing support for low carbon initiatives, the coalition government can make the UK a more attractive investment location for international manufacturers.
It comes after carmaker Nissan revealed earlier this month that the government has decided to honour a pledge made by former business secretary Lord Mandelson to pay £20 million for the world's first mass-produced electric car to be made in Britain.
Jonathan Visscher, media manager for the SMMT, stated that supporting the company in this way will have broad-ranging benefits, highlighting the importance of the motor trade to the British economy in terms of creating jobs and retail networks.
He added: "The fact that the UK has pledged to support this manufacturer will give the rest of the UK confidence to carry out commitment to low carbon technology."
For the #1 motortrade insurance page, visit ChoiceQuote