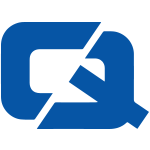 The government has highlighted the positive effect the recently concluded scrappage scheme has had on the UK car market.
Manufacturers took their last scrappage orders on March 30th 2010, bringing an end to an initiative which has accounted for a fifth of all new car sales since it began last year.
The Department for Business, Innovation and Skills underlined the fact that more than half of scrappage customers said they would not have bought a car if not for the scrappage scheme.
It also revealed that the carbon emissions of the newly-sold cars are 27 per cent lower on average than the vehicles that were traded in.
Business secretary Lord Mandelson said: "I am pleased to see scrappage has delivered the results we aimed for – not just for manufacturers, but for the whole industry and its supply chain."
The scheme has also won praise from the Society of Motor Manufacturers and Traders, with chief executive Paul Everitt describing it as a "vital stimulus".
For the #1 motortrade insurance, visit ChoiceQuote