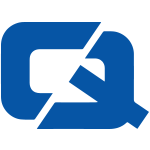 The Society of Motor Manufacturers and Traders (SMMT) has called on the government to take action in order to prevent recovery in the motor trade sector from faltering.
In an appeal to chancellor Alistair Darling on behalf of the industry, SMMT has recommended the introduction of measures such as a delay to planned VAT rises and increased funding of the Automotive Assistance Programme.
The trade body feels that such measures are necessary to maintain the momentum generated by the success of the car scrappage initiative.
SMMT chief executive Paul Everitt therefore called on Mr Darling to include its proposed measures in the forthcoming Pre-Budget Report in order to show the government's long-term commitment to the sector.
He said this will "boost business confidence and the attractiveness of the UK to inward investors".
This comes after SMMT earlier this week revealed that car sales last month were 57.6 per cent higher than those of November 2008, which it attributed in part to the effect of the scrappage scheme.
ChoiceQuote – the #1 motortrade insurance page