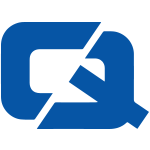 The government has committed to a number of motor trade industry developments which are intended to fuel growth in the sector for the coming decades.
Parliament is to lend support to a number of forward-looking schemes, including the establishment of a strategic council for the sector and funding for research and development.
This conforms to recommendations put forward by the industry body New Automotive Innovation and Growth Team, which are designed to help the industry make the transition into a low-carbon economy.
The announcement has been welcomed by the Society of Motor Manufacturers and Traders (SMMT), which stated that it represents a confirmation of the key economic role played by the motor trade.
Paul Everitt, SMMT's chief executive, said: "The industry is operating in a challenging environment but I am confident that as global growth returns, we are well placed to exploit new and exciting opportunities."
SMMT has previously applauded the government on its introduction of the scrappage scheme, which it credits with helping to revive the UK motor industry in the latter half of 2009.
Visit ChoiceQuote for the #1 motortrade insurance