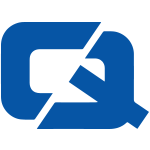 The government has outlined new plans to offer grants to car buyers who purchase environmentally-friendly vehicles next year.
Transport secretary Andrew Adonis has detailed the incoming plug-in car grant, which will offer private and business fleet buyers of qualifying vehicles a subsidy of £5,000 towards the cost of the car.
Additionally, the government will be looking to make ownership of electric cars more convenient by introducing recharging points in car parks, streets and retail centres across the country.
It states that this move will help to encourage take-up of low-carbon vehicles and assist the UK automotive industry in capitalising on the "economic opportunities" presented by a shift to eco-friendly cars.
The move has already been welcomed by Society of Motor Manufacturers and Traders chief executive Paul Everitt, who said it would also help attract investment in Britain's car sector.
He added: "The UK is determined to be a world-leader in developing ultra-low carbon vehicles, sustaining and creating high-skill jobs, attracting inward investment and producing cutting-edge product."
Visit ChoiceQuote, the #1 for motortrade insurance