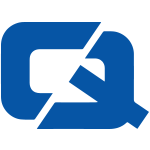 20 February 2013

The government is lending a further helping hand to drivers of electric vehicles with announcement of a new funding package.
Ministers stated that £37 million will be made available for both home and on-street charging points to be set up across the UK. Railway stations will also be able to benefit from the introduction of new plug-in poles allowing people with electric vehicles to restore its battery as they leave for their daily commute to work on the train. It is part of the government's overall vision of reducing the amount of carbon emissions given out by cars on the nation's highways.
The plans will see the government provide 75 per cent of the cost of those that are looking to install new charge points. This incentive can be claimed by people setting them up at their own home, local authorities aiming to boost the amount of rapid chargers for longer journeys and on-street facilities after request from the public as well as train operators setting them up at stations.
Patrick McLoughlin, transport secretary, said: "Plug-in vehicles can help the consumer by offering a good driving experience and low running costs. They can help the environment by cutting pollution. And most importantly of all, they can help the British economy by creating skilled manufacturing jobs in a market that is bound to get bigger."
The £37 million funding package is part of the government £400 million initiative to promote the purchase of low-emission vehicles and will be running until April 2015. In terms of a breakdown of resourcing, £13.5 million will be provided for the 75 per cent grant for homeowners, £11 million will be handed to local authorities while the remaining funds will go towards railways stations and support among other factors.
Electric vehicles are becoming increasingly popular across the globe with a number of manufacturers developing cars of this ilk. Peugeot recently launched the iOn Electric while Renault's Twizy Electric Car Urban has become a big hit with consumers.
For the #1 car insurance, visit ChoiceQuote