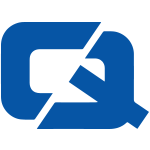 Motor trade insurance customers with an enthusiasm for classic and collectors cars are not being affected by the economic downturn, it has been claimed.
New car sales have dropped significantly in the last year but the hobbyist sector has remained strong, reports insurance firm Hagerty International.
Angus Forsyth, managing director of the company, said: "In the current climate, buying a classic car wisely can represent a good investment.
"We are seeing increasing interest in ownership amongst private motorists looking to join the 'hobbyist' movement," he added.
Mr Forsyth said there are numerous opportunities in the collectors car market for those who research their purchases and verify information on vehicles they have their eye on.
He noted that there are already about two million owners of classic cars in the UK.
At the Top Car sale at British Car Auctions Prestige Car Sale in Nottingham, hundreds of buyers turned up to bid on classic cars.
The top seller was a Rolls Royce Phantom, which went for £148,000.
Visit the #1 Motor Trade Insurance page