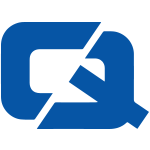 Residents of Kent can now add a new car to their shopping list when they head to a local retail complex.
G&M Motors has opened a new Honda dealership in the Dockside shopping centre in Chatham, selling cars alongside marine and power equipment.
The company believes it is the first car dealership to be based in a UK shopping centre.
G&M Motors has spent 18 months planning for the opening, having identified Dockside as a location which would attract well-off motorists who may be interested in purchasing family cars.
Its preparations included running test events at the site in order to ascertain whether there is sufficient demand for new cars in the area to support another dealership.
The company will be hoping it has timed the opening of the new dealership right, as a recent industry report showed that the number of new cars sold during October was 31.6 per cent higher than in the corresponding period of 2008.
Visit ChoiceQuote, the #1 motortrade insurance page