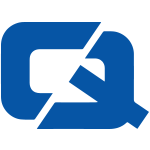 18 April 2013

Honda has started 2013 on a positive note with the manufacturer recording significant growth in terms of sales.
The company said that it had delivered 40,499 units across Europe in the first quarter of the year, which represent a 16.3 per cent increase compared to the same period in the past 12 months.
It marks a highly encouraging start to the year and officials explained that the driving force behind these figures has been the strong performance of the new Honda CR-V, which has gained rave reviews from customers across the continent.
The company's 1.6 litre i-DTEC diesel engine, which has been named as one of the most efficient within Honda's offering, was cited as being a support factor in the increase in Civic sales. It will be introduced in the Civic Tourer model in 2014.
Manabu Nishimae, Honda Motor Europe president,  said: Economic conditions in Europe remain very challenging. Nonetheless, we have been encouraged by good customer demand for our new models such as the CR-V and the 1.6 litre i-DTEC Civic."
For the #1 motor trade insurance, visit ChoiceQuote