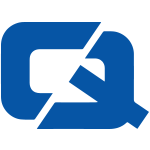 03 December 2013

No matter what kind of motor trade business you have, you'll certainly want to spend as little on your insurance as possible.
Keeping outgoing costs to a minimum is vital for a successful business but you shouldn't skimp on insurance in favour of short-term savings. However, you'll still want to get the cover that is right for your business at the best possible price.
Don't be tempted by online offers that seem to provide cheap motor trade insurance at an unbelievably low price. These are often posted on websites such as Facebook or Gumtree and should be avoided at all costs.
There are some things you can do to drive down your premium, so follow the advice given below to obtain the best cover at the lowest price.
No claims 
If you don't claim on your insurance for a 12 month period, you'll receive a year's no claims bonus on your next policy. Keep up this behaviour and you could see the price of your insurance tumble in the next few years.
Insurers will favour drivers with five years or more no claims history and will issue discounts that reflect your status as a safe driver.
If you fix cars for a living, you may be faced with a situation where you damage a customer's vehicle – something you might consider claiming for. However, if you have the skills to do so, fix the problem yourself, as this will help you financially in the long-term, given that you won't miss out on a future no claims discount.
No convictions
If you stay out of trouble, an insurer will be pleased! A motoring conviction won't necessarily stop you from obtaining motor trade insurance (dependent on the conviction), but it will make it more expensive.
Obviously, you'll want to stay out of the clutches of the authorities, so being mindful of speed limits, avoiding dangerous driving, adhering to traffic directions and signs, and steering clear of other potential offences, you will not only help to prevent a conviction and points on your licence, you will also keep your insurance premium down.
Cover only what you need
You won't want to be under-insured, but you certainly don't want to be paying for things you don't need.
For example, you might be covered for a much greater volume of stock than you ever actually possess, or your premises cover might unnecessarily insure your building for far more than the rebuilding cost
These are details that might seem trivial, but could push up the price of a policy when they are all added together.
Speak to a broker
Talking to a motor trade insurance broker on the phone is the most advisable course of action to take when trying to obtain a policy. Not only will an expert take you through the process step-by-step and provide you with impartial advice, they will also use their pool of trusted insurers to negotiate a great quote.
They will take your individual circumstances into account and contact an insurer they believe is most suitable for your business needs.