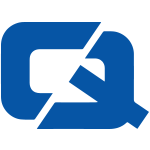 When looking into purchasing motor trade insurance, cost is likely to be at the forefront of most business owners' minds.
It is vital that the policy is suited to your specific needs. No two businesses will be exactly the same and so obtaining insurance that is tailor made is essential in order to safeguard all areas of your day-to-day operations.
While some will want to know a blanket average cost of motor insurance, the truth is this will vary depending on a variety of circumstances. Here are just some factors that will affect the price of a traders policy.
The insurer
If you are looking to compare motor trade insurance, it would be worthwhile to call an expert broker, as they will be able to use their panel of trusted insurers to find you the best deal. By using a specialist broker with experience in the motor trade sector, they will be able to offer advice on the most suitable insurer and policy to suit your needs.
For example, one insurer may offer competitive traders policies suitable for those with additional drivers, while others may offer competitive premiums for those with driving convictions or accident history.
Therefore, costs can vary between the insurers that offer you a policy. A motor trade insurance broker will be able to whittle down the final few insurers to tell you which offers the best cover at the lowest price.
No claims bonus
Often shortened to NCB this can be crucial in helping to reduce your motor trade premium. It works in a similar way to car insurance, where every year that a driver has insurance on a motor without making a claim, they will earn another year's bonus. Insurers use it an indication as to how likely it is that you will have a claim and price the policy accordingly. As a rule of thumb, the more years you have on your no claims bonus, the higher the discount that insurers will apply to your traders policy premium.
Most insurers look at a maximum of five years, although there are some insurers that may offer further discounts beyond this limit. It is possible to protect your NCB on a motor trade policy but these types of policies can be difficult to find and often only through a broker.
The location of your business
This will be unsurprising for many, but the location of your business can have a major impact on the cost of a policy.
Consider your location carefully if you are selecting a base for your motor trade business for the first time.  You may want to consider crime rates in the area – in addition to its general reputation – before selecting premises, as these factors will be considered by the insurer when offering you a policy. Would you rather be in a busy city centre or in a rural location?  Both have their own risks attached rural locations are more susceptible to thefts whereas city centre locations tend to have a higher rate of accidents due to the amount of congestion.
Are you in a potential flood area?  This could significantly reduce the number of insurers prepared to insure your business, if so.  After all, insurance is all about the transfer of risk the higher the risk, the higher the premium.
However, businesses should weigh-up the increased costs of insurance against the potential loss of trade if based too far away from highly populated areas.
The size of your business
Some businesses might have just the one worker, while others may have dozens. Furthermore, the number of vehicles owned by an establishment could vary depending on the services offered.
These are just some of the size factors that could prove to increase, or indeed reduce, the cost of motor trade insurance.  As your business grows, you will find that the risks you are exposed to increase and will need to be reflected in the covers you require.
However, make sure you are honest with your broker about the scale of your operation. The cost of a policy is nothing compared to the problems you could face if an accident or incident occurs and you don't have the right cover in place.