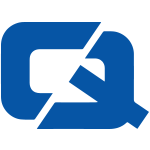 29 November 2012

Hyundai has announced the pricing and specifications for its New Generation i30 three-door vehicle.
Officials at the manufacturer noted that the car hits UK showrooms on January 24th 2013 and buyers can drive away in the latest incarnation of the i30 for as little as £13,995 OTR.
Hyundai announced that there are four different types of trim on the vehicle including: Classic, Active, Sport and Sport Nav giving motorists a range of styles to choose from when picking out their next purchase.
Impact on the environment has also been put on the agenda for Hyundai, with the New Generation i30 coming with an efficient 110PS Blue Drive diesel engine which delivers 100g/km CO2.
Tony Whitehorn, president and chief executive of Hyundai Motor UK, said: "A key consideration for buyers in this segment of the market is styling and design and the exterior enhancements on New Generation i30 three door add a distinctive, emotional and sporty element to the range."
For the #1 motor trade insurance, visit ChoiceQuote