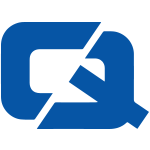 20 March 2013

Hyundai has announced it is on track to meet its targets for 2013 as it saw its market share grow over the past month.
The manufacturer experienced an increase to reach a 3.8 per cent stake during February with officials expecting this to stabilise to 3.5 per cent throughout the rest of the year, according to figures released by the European Automobile Manufacturers' Association (ACEA).
Registrations also saw a slight upturn by 1.4 per cent to 31,753 units compared to the same period last year.
This showed positive performance against the rest of the European Union which saw an overall fall of 10.2 per cent although the UK managed to fare much better with a 7.9 per cent increase.
Allan Rushforth, senior vice president and chief operating officer of Hyundai Motor Europe, said: "Our focus is to maintain our 3.5 per cent share of the European market, while working hard on our long term projects to develop our brand image and increase customer loyalty by enhancing the Hyundai experience."
For the #1 motor trade insurance, visit ChoiceQuote