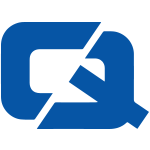 07 December 2012

Hyundai has announced that its i30 vehicle has smashed through the half a million barrier for sales in Europe.
The company noted that this latest milestone made the vehicle the best-selling model within Hyundai's range across the continent and it has sold just over 59,000 units in the UK alone since its inception in 2007.
In terms of global sales, the i30 has shifted over one million cars all over the world and the company is now seeing the vehicle as one of their flagship offerings, following its unparalleled success.
Hyundai also said that the New Generation i30 now accounted for 24 per cent of the company's sales over November.
Allan Rushforth, senior vice president and chief operating officer of Hyundai Motor Europe, said: "It [the i30] was our first car to de designed and made here, offering customers high quality, low emissions and great value – characteristics now synonymous with the Hyundai brand."