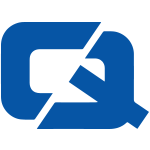 Manufacturer Hyundai has launched a number of new car purchase incentive schemes in a bid to encourage sales after the scrappage scheme concludes.
The carmaker has unveiled a new initiative called Trade & Upgrade, which allows motorists with cars between seven and ten years old to trade it in for the same £2,000 incentive offered via scrappage.
In addition, it is also offering those who purchased a car via the government scheme the opportunity to swap certain models for new ones for a reduced price.
Tony Whitehorn, Hyundai's managing director in the UK, said the schemes have been introduced in response to "valuable lessons" learned from the success of scrappage.
He said: "What we are offering post-scrappage will build on this experience and will change the way cars are bought in the UK forever."
This comes after Kevin Gaskell, motoring expert and chairman of Motoring.co.uk, last week advised retailers that the introduction of new incentive schemes is advisable to prevent sales from tailing off after the scrappage scheme ends.
ChoiceQuote – the #1 motortrade insurance page