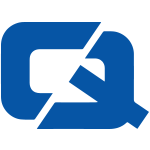 17 September 2012

Hyundai has announced that it is to officially unveil its New Generation i30 model at the Paris Motor Show.
Ahead of the major event in the French capital, the company has released images of the latest incarnation of the vehicle which officials have said will help to broaden the range's appeal to the wider market.
This latest i30 comes in a three-door version and joins the Tourer to bolster Hyundai's 2012 offering. The manufacturer has said that the new vehicle carries on its "fluidic sculpture" and provides drivers with a sportier model than the other previous derivatives.
Allan Rushforth, senior vice president and chief operating officer of Hyundai Motor Europe, said: "The New Generation i30 three-door has been conceived solely for Europe, and will strengthen Hyundai's presence further in the segment where we have seen our greatest success since 2007."
In July, Hyundai experienced a boost in sales giving itself a 3.88 per cent improvement in its market share.
Visit ChoiceQuote – for the #1 motor trade insurance