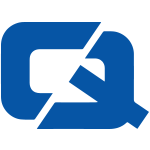 A motoring body is calling upon drivers not to endanger themselves – and potentially their insurance policy – by drinking alcohol before driving.
The Institute of Advanced Motorists (IAM) is urging drivers to steer clear of any alcohol if they plan to drive and not second-guess how long after having a drink they will be able to get behind the wheel.
"You may think that after a long sleep and a large mug of coffee you'll be all right to get behind the wheel, bright and early the next morning. That may not be the case: there could be sufficient alcohol still in your system and it could be many more hours before you're within the legal limit," the body warned.
It has suggested that figures are likely to be released soon in reference to drink driving over the festive period.
Meanwhile, police in the central region of Scotland have reported a decrease of 13 per cent in the number of drink drivers on the roads during last Christmas and new year.