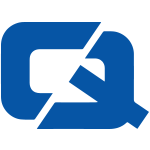 Fleet companies searching for motor trade insurance should perhaps bear in mind the financial benefits that an expert believes they can gain by improving the safety of their vehicles.
Steve Johnson, a spokesperson for driver safety course company Drive & Survive, was cited by Fleet News as saying that improved safety could help firms to lower their costs by around 20 per cent.
It could also prevent any negative effects upon the brand image of a company which, as a decrease in the number of accidents, would make it less likely to become associated with accidents.
An improvement in safety could also help to lower the cost of an insurance policy.
With brand value and a reduction in insurance costs taken into account, it is possible that savings could be even greater than Mr Johnson's estimate.
October is the official month for tyre safety.