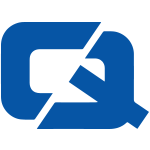 22 April 2013

Fuel consumption is a significant issue for any company working within the automotive especially when the cost of petrol is put into consideration.
Despite chancellor George Osborne performing a U-turn on plans for an increase in the fuel duty across the UK, prices still remain and can eat into a firm's annual budget. The minister was criticised by the Freight Transport Association (FTA) for "missing an opportunity" to reduce the cost of fuel even more but the burden that this can put on a company's finances remains a main issue.
Recent research by ALD Automotive has shown that 70 per cent of fleet drivers believe they could cut the amount of fuel they use but only if they were financially incentivised to do so. The study garnered opinion from over 1,000 business road user around the UK and the general consensus was that organisations should look at monetary options as a way of reducing costs for the average motorist.
ALD Automotive found that one in ten drivers believe they could slash their fuel consumption by between 15 and 20 per cent and a further three per cent thought they could reduce it by a quarter. A typical fleet of around 50 vehicles covers an average of 25,000 miles every year using about 40mpg which equates to £200,000 annually. ALD Automotive stated that simply introducing a five per cent incentive could help to save up to £6,000 a year.
Mel Dawson, managing director at ALD Automotive, said: "This survey makes interesting reading as much of the focus, historically, has been on fleet policy and adopting more fuel efficient vehicles. In recent years, however, we've certainly seen a growing interest in telematics systems and these are now at the forefront of effective fleet management."
He went to suggest the implementation of telematics systems which can monitor a driver's performance and will give companies an insight into how their workers are performing while out on the road.
For the #1 motor trade insurance, visit ChoiceQuote