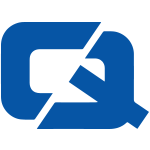 Luxury auto manufacturer Infiniti has revealed that it is to open a dealership in Glasgow as part of its campaign to establish itself in the UK.
The Japanese car maker is allying with Mana Premiere Automobiles UK to open the new centre in the Scottish city, with other locations to be established in London, Birmingham, Leeds and Sotckport.
This follows the opening earlier this month of the company's first British centre in Reading, which comes as part of a Europe-wide product launch.
Among the vehicles which will be available at the Glasgow site when it opens are the G37 Saloon and G37 Coupe, with a large saloon model and a performance V6 diesel to be released in 2010.
Meanwhile, Infiniti states that the design of the site is to be tailored to create a modern and natural looking environment.
Indeed, the firm is known for priding itself on the design of its showrooms, which include custom-designed furniture and specially commissioned paintings.
"Here Japanese luxury meets Japan's renowned reputation for premium service," the firm said.
For the #1 motortrade insurance page, visit ChoiceQuote