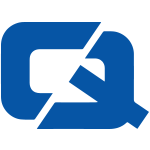 01 October 2013

The release of the new 63 number plate for vehicles is expected to drive up sales in new cars across the country.
The used-car market is also expected to see a boost following the introduction of the brand new plates, as prices drop for the 13-plate cars.
Recent statistics from the SMMT have revealed that car sales during August saw a surprisingly large rise, despite the month before the number plate change being seen as a traditionally quiet time.
Sales reached closer to pre-recession levels, with registrations during August up 10.9 per cent to 65,937. It is the 18th consecutive month of a recorded rise in new car sales, pushing year-to-date sales to 1.39 million vehicles, up 10.4 per cent on figures from last year.
The SMMT has also suggested that September could prove to be a bumper month for car sales, stimulated by the new number plate.
It had been predicted that 390,000 new cars could be on the road by the end of the last month, with demand set to continue into October. This could see up to £6 billion spent on new cars.
To deal with the expected demand, dealers should not only prepare their vehicle stocks, but should also ensure they have appropriate motor trade insurance to deal with the increased footfall.
More and more customers will be wanting to test drive the new 63-plate vehicles too, with a view to purchasing.
Car salespeople must therefore check their policy to make sure that if they have public liability insurance in place, to cover themselves in the event that a customer slips, trips or has an accident at your premises.
Also, speak to a motor trade insurance broker to make absolutely certain that you are covered in the event that a customer has an accident while having a test drive, as this could set you back financially in terms of damaged stock, vehicle write-offs, or if any claims are made as a result of the accident.
While a motor trade insurance policy might provide cover for the person taking a test-drive in the vehicle, a member of staff from the motor trade business must accompany the driver, as not doing so could put the establishment at risk of not being covered. You should never just hand over the keys to a car voluntarily as this could lead to other problems!
This has recently been demonstrated after a young couple stole a vehicle worth £19,000 after taking it for a test drive in Barrow, Cumbria.
If you have any other questions about dealing with the potential influx of customers, a motor trade insurance broker will provide expert advice which is tailored to your business and will find you appropriate cover, if necessary, from their pool of motor trade insurers.