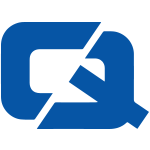 Drivers on the island of Orkney are being advised to remove their car keys and lock their vehicle when parking up to avoid falling victim to crime.
While crime rates on the island are low, 60 vehicles have been stolen in the past seven years – potentially resulting in motor trade insurance claims.
But many of the motorists may have found their claims to be void as all but one of the vehicles had been left unlocked and with the keys in the ignition.
Detective Sergeant Bob Mackenzie of Northern Constabulary stated: "It is an island thing. People just park their cars and leave the keys in them.
"It is a way of life up here. People are very trusting and it has always been that way."
In the past, residents have had to be warned of the dangers of leaving their front doors wide open.