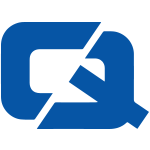 14 January 2013

Jaguar Land Rover is set to provide a significant boost to the UK automotive sector following its highly-productive year.
The manufacturer announced that it had delivered record breaking global sales after 2012 shifting 357,773 vehicles during this timeframe. It represented a 30 per cent increase across 177 markets around the globe and now the company is looking to provide a substantial to the UK's industry. Officials at Jaguar Land Rover announced that it is looking to create 800 new jobs at its advanced manufacturing factory to Solihull UK to help with the development of new models throughout 2013.
The UK's leading automotive manufacturer stated that over 200 of the positions that are due to be created are supported by the government's Regional Growth Fund and will help to implement the company's ambitious growth plans for the coming year.
The jobs boost also comes following a company announcement which will see Jaguar Land Rover invest £370 million to the West Midlands site. Improvements will include the installation of a new aluminium body shop to prepare for the production of the all-new Range Rover along with a host of other upgrades to operations.
Phil Popham, Jaguar Land Rover's director of group sales operations, said: "2012 has been a strong year for Jaguar Land Rover with record breaking sales performance globally. All of our key markets saw strong progress, with demand for our premium vehicles setting new records in a very competitive environment."
Jaguar Land Rover's announcement adds to a highly positive year for the UK's automotive sector which received a significant boost just before the Christmas period. Nissan stated that it would be creating 280 new manufacturing jobs at its plant in Sunderland which is part of a £250 million investment project from the company which will include a further 720 jobs within the UK supply chain.
The move was backed by the business secretary Vince Cable who described the announcement as a "strong endorsement" of the UK's car industry.
Visit ChoiceQuote – for the #1 motor trade insurance