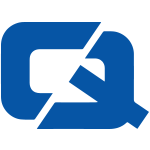 22 January 2013

Jaguar has kicked 2013 off in style by claiming two accolades at the BusinessCar Awards.
The manufacturer's XF and XJ models were both successful by landing the Executive Car of the Year and Luxury Car of the Year respectively displaying Jaguar's prowess within the automotive industry.
Judges were impressed, with both of the vehicles being able to combine efficiency, quality and performance of a business car with the classy feel which comes with many luxury type cars.
With a number of major companies performing well throughout 2012 and into 2013 officials felt it was important for Jaguar to maintain its strong influence within the markets.
Jeremy Hicks, managing director of Jaguar Land Rover, said: "It's a great achievement for Jaguar to receive these awards, not least because they reflect the honest opinions of corporate and fleet professionals and customers."
It comes after Jaguar recently announced that it would be providing serious investment in the UK by creating 800 jobs at its manufacturing plant in Solihull in the West Midlands.
Visit ChoiceQuote – for the #1 motor trade insurance