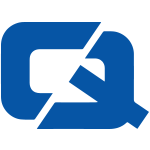 New research has shown that the number of people registering a car in the past month has fallen for the first time in a year.
SMMT's figures for July indicate that there was a 13.2 per cent drop in new car registrations in July, breaking 12 months of consecutive rises.
However, the trade body is remaining positive about auto sales for the rest of year, predicting that a compound 15.1 per cent rise over the first seven months of 2010 will remain steady, with 2.018 million units expected to be sold.
Paul Everitt, chief executive of SMMT, said that there is subdued consumer confidence, but the market is still positive.
"A stronger than expected first half means full year volumes are still forecast to exceed 2009's total," he explained.
Transport secretary Philip Hammond recently announced that the government's Plug-in Car Grant scheme will begin in January 2011, which is expected to boost new car sales.
For the #1 motortrade insurance page, visit ChoiceQuote