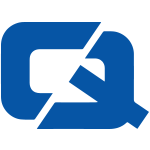 06 November 2012

Kia has carried on its strong performance in 2012 and has already exceeded its best full year sales.
The manufacturer stated that it had delivered 4,837 units over the course of October and has already beaten its most successful year with two months left to go of 2012, leaving officials delighted.
Year-to-date sales have also soared by 21.4 per cent when compared against 2011 with Kia managing to shift 57,736 vehicles over the past 12 months.
Following its strong performance across 2012 it has meant that Kia has increased its market share to 3.2 per cent for October as well as 3.26 per cent for the entire year; this was an improvement from the 2.82 per cent figure that was recorded in 2011.
Michael Cole, managing director of Kia Motors (UK) Limited said: "It's great to have passed our record 2010 total with two months of the year to go. Our recently revised product line-up is proving popular with customers."
Visit ChoiceQuote – for the #1 motor trade insurance