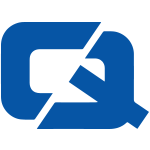 Kia is aiming to increase its sales presence in a number of inner city areas such as Birmingham and Liverpool, the manufacturer has revealed.
Michael Cole, the brand's UK managing director, told Car Dealer magazine that it is looking to expand its sales network due to the success it enjoyed during 2009.
Figures released by the company earlier this month showed that more than 50,000 new Kias were sold in the UK last year, its best performance ever in Britain.
Mr Cole revealed that Kia has been in high demand from potential franchisees because of this, but added that most of this interest has come from regional companies.
He stated that the firm is currently more interested in investment-intensive areas such as Birmingham and Croydon, as it feels these sites will allow it to prepare best for what he expects to be a tough 2010.
"Next year will be a massive year for the brand and we need to make sure these partners are in place and ready to sell the products we have coming," he said.
For the #1 motortrade insurance, visit ChoiceQuote